Our Weekend!
On Saturday we had a garage sale. It was slower than we would have liked. A lot of people had garage sales due to a promotion in our town. The funny thing is this was also the same weekend the fair opens. We are less than a mile away so get a great view of the opening day firworks.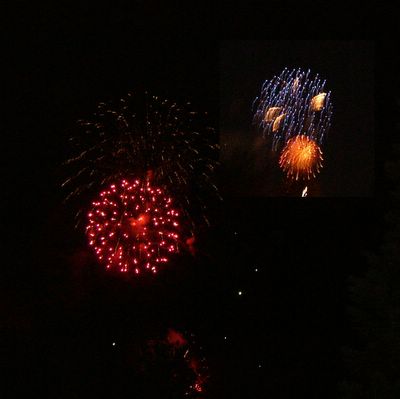 Sunday we returned books to the library and I remembered my camera to get pictures of Esther with her "friends". They have two statues of children reading right outside and she always wants to sit and visit with them. This series of photos really looks like she's listening to the girl read.


I did work on the Diamond Patch and I'm up to 5 diamonds. Not a great progress picture yet, but I'll post another pictures soon. I'm so anxious to get some of the many projects I have going done!